John Bailey, 26 Feb 2020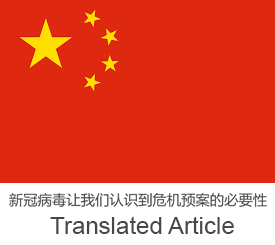 The responses of Governments and businesses to the global spread of the novel coronavirus (covid-19) have offered an object lesson in the importance of planning to deal with major business interruptions. They have also demonstrated the importance of effective communication in a crisis – and how badly organisations and their leaders can be damaged by a failure to respond effectively.
Some may see the uncontrolled outbreak of a worldwide pandemic as the kind of "black swan" event that belongs in a Hollywood screenplay. But any organisation must be prepared to deal with events or situations which can compromise their ability to operate normally, regardless of the cause. Failure to think through potential scenarios which might impact your organisation, and how to manage the consequences, may have catastrophic results.
---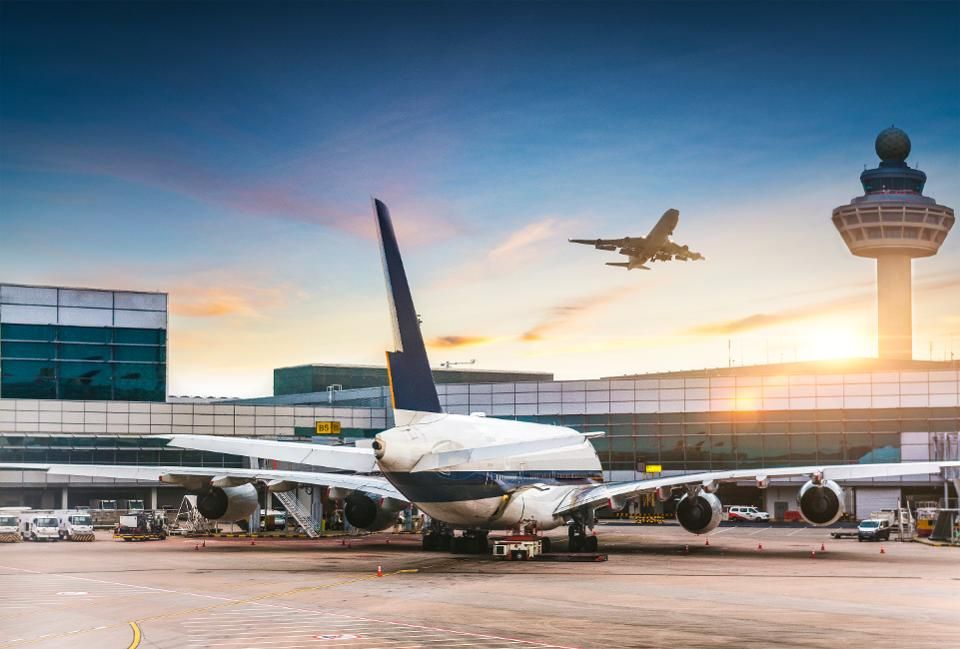 Coronavirus Crisis: Airlines and Hotels Worst Hit
Airlines and hotels groups have been worst-hit by the outbreak, with the airline travel body IATA predicting that the resulting sharp fall in travel demand would cause a $29.3 billion loss of revenues in FY2020, the majority ($27.8 billion) lost by airlines in the Asia Pacific region. For hotel groups, the impact is similar. In Hong Kong alone, hotel occupancy in February hovered around 10%, with average visitor numbers falling to 3,000 per day, compared with more than 200,000 per day in February 2019. 
In Hong Kong alone, hotel occupancy in February hovered around 10%, with average visitor numbers falling to 3,000 per day, compared with more than 200,000 per day in February 2019. 
The travel industry could hardly claim that it was not warned. It has suffered the effects of several health emergencies since the SARS epidemic in 2003, including Swine Flu, Bird Flu, Ebola and MERS-CoV. Common forms of the influenza virus kill up to 650,000 people per year, according to the World Health Organisation, so another major health crisis is a constant threat for the industry. But there are many other events which could create similar difficulties for companies or organisations, even if not on the global scale of the coronavirus crisis. 
Crisis Planning: Focus on the Foreseeable Consequences
The key to crisis planning is to focus on the foreseeable consequences which the organisation might face in an emergency, rather than on the likelihood of a specific event occurring. While the list of potential "trigger points" for a major crisis may be extensive, the range of potential consequences for a company or organisation is relatively small, and easy to predict. 
The worst-case impact may include loss of life; loss of facilities or infrastructure; major business interruption, or a surge of negative media coverage (and/or social media outrage) which undermines public confidence in the organisation and its leadership. If these consequences are not managed effectively, secondary effects may include loss of reputation and public trust; loss of customers or business opportunities and a collapse in market confidence. Invariably, a badly-handled crisis will also result in some form of litigation and eventually in the resignation or dismissal of senior executives. 
Invariably, a badly-handled crisis will also result in some form of litigation and eventually in the resignation or dismissal of senior executives. 
Crisis Response: Manage the Flow of Information
An integral part of effective crisis response is the need to manage the flow of information proactively and to reassure key internal and external audiences that the organisation is focused on mitigating the effects of the crisis. In today's "always on" media environment, it requires careful planning to be ready to respond in real-time to a situation which may be escalating rapidly on social media. It also means leveraging all available communication tools, online and offline, and maintaining consistency in tone and message across every touchpoint, to every audience.
---
Princess Cruises, whose ship Diamond Princess initially hosted the largest cluster of the virus outside China as the epidemic began to spread, used its online channels to good effect, posting regular updates on its website, Twitter feed, Facebook and YouTube. Video statements by senior executives who visited the scene, including the President Jan Swartz, focused on how the company was attempting to maintain service standards for the more than 2,600 guests under quarantine.
Princess was aware that it was competing with videos, images and commentary posted online by many guests and crew members showing the reality of life on board. Most appreciated the efforts of the company to keep them informed and comfortable, unlike guests at a hotel in Tenerife, Spain, who were placed under 14-day quarantine after four Italian visitors were diagnosed with covid-19. 
More than 800 guests and 200 employees of the H10 Costa Adeje Palace were affected, many of whom posted videos and photos showing the deteriorating conditions in the hotel and complaining about a lack of information. In response, the only reference to the lock-down by the operator H10 Hotels was a four-line notice on the property's online booking page, and there was no mention of the situation on H10's homepage, Twitter feed or Facebook page.
Coronavirus Crisis Communications: Governments Turn To Social Media
Even Governments have learned to harness the power of social media in a crisis. The Singapore Government set up a dedicated thread on Whatsapp, providing daily updates on the number of infections and advising citizens how to stay safe. Prime Minister Lee Hsien Loong also posted a nine-minute video in three languages which was widely praised for its calm, reassuring tone. Almost overnight, it stopped the panic-buying of household staples which had emptied supermarket shelves across the city and encouraged people to resume their normal lives, albeit while taking precautions to avoid infection.
The full economic and social impact of the 2020 coronavirus epidemic will not be known for some time, although it has already exceeded the severity of the 2003 SARS outbreak. But it is already clear that companies, organisations and governments which were prepared to move swiftly to mitigate the impact were able to retain public trust. For organisations which had not foreseen an emergency on this scale or considered how they would respond, it remains to be seen whether they will emerge with their reputations and business intact.
Are You Prepared to Protect Your People and Your Reputation?
How do you compare to the examples above? Will you be proactive in response to the coronavirus crisis like Princess Cruise Lines? Or have you been caught flat footed like many in the hotel industry?
Get prepared for the coronavirus crisis or the next crisis like it. Let's discuss how you can protect your reputation and organization.
---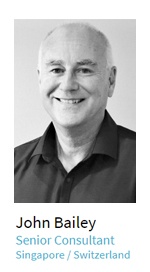 John Bailey has spent more than 25 years helping companies around the world to prepare for, and respond to, reputation challenges and crises. He is the author of the Best Practice Guidelines on Crisis Communication and Reputation Management in the Digital Age. He has been involved in the response to numerous crisis situations, including several airline accidents and the December 2004 Indian Ocean Tsunami. More recently, he was part of the team advising the senior management of Malaysia Airlines on their response to the disappearance of flight MH370, a crisis unprecedented in aviation history.
John offers an unrivaled breadth of international experience, having worked with more than 100 clients in over 50 countries, including in manufacturing, logistics, FMCG, financial services and international sports governance.
John is a regular speaker at conferences around the world, and has been a guest lecturer at the Singapore Management University, National University of Singapore, the Singapore Institute of Management and the Singapore Aviation Academy.